What's Best for Patio Doors?
Sliding or opening Patio doors are a great addition to any home, creating an indoor-outdoor feeling and making rooms feel lighter bigger.
There are many types of Luxaflex® window treatments for patio or glass sliding doors depending on your style preferences and needs; Do you need shade from the sun? Is preserving your privacy important? Are your patio doors frequently used to access the garden? Your local Luxaflex ® retailer will help work out what you need, but here are some ideas you could consider...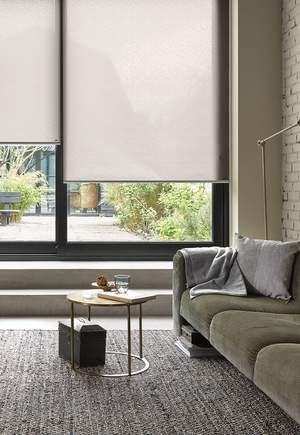 Patio Door Blinds
Patio Door Types
Patio doors come in many different systems, types, and styles.
Growing in popularity with homeowners, patio doors add light and a sense of pace to a room. The latest generation of patio doors, suit any type of home with new design features and options;
Bigger size sliding doors
Flexible opening options
Slimmer door profiles
Contemporary design
Designed for security and weather resistance.
Extensive colour and material choices
Whatever patio doors you have chosen, our range of made-to-measure window coverings will fit seamlessly with a style that suits your décor. That's the benefit of choosing a bespoke product made to your specification.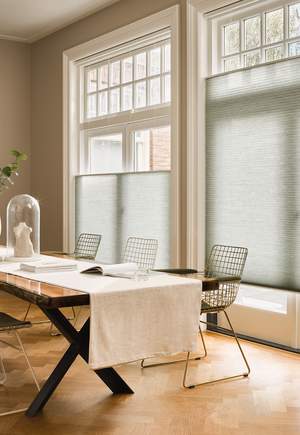 French Doors
What is the difference between French Doors and Patio Doors?
Whilst both are stunning options, the main difference between French Doors and Sliding Patio Doors is the way they open.
French doors are double doors that swing on hinges, while sliding patio doors slide on a track along the wall.
At Luxaflex® we make window coverings that work on both door types. If you have French doors, browse our ideas page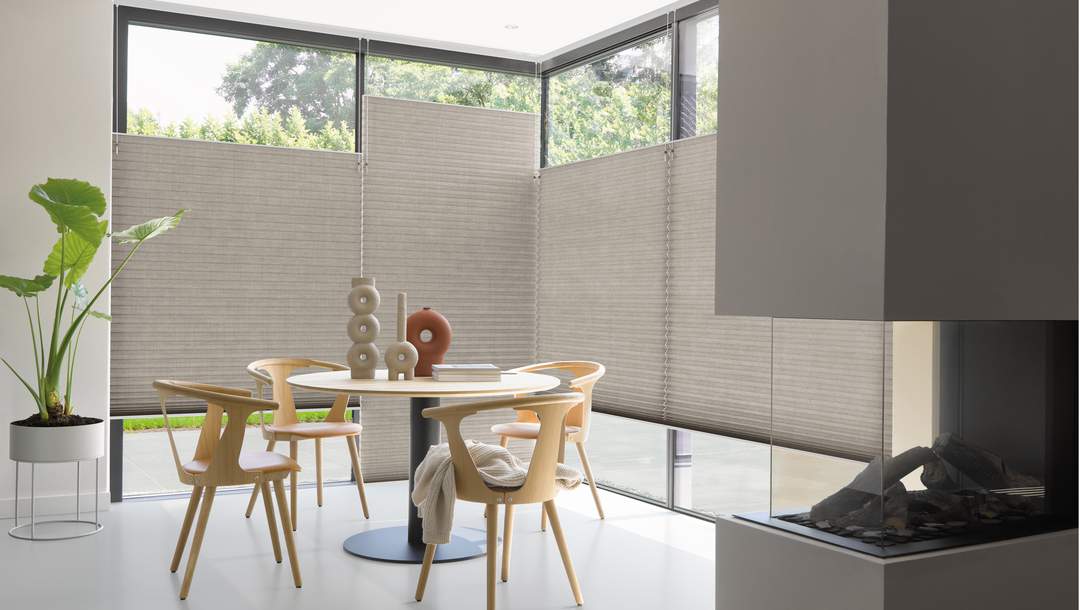 Luxaflex® Duette® Shades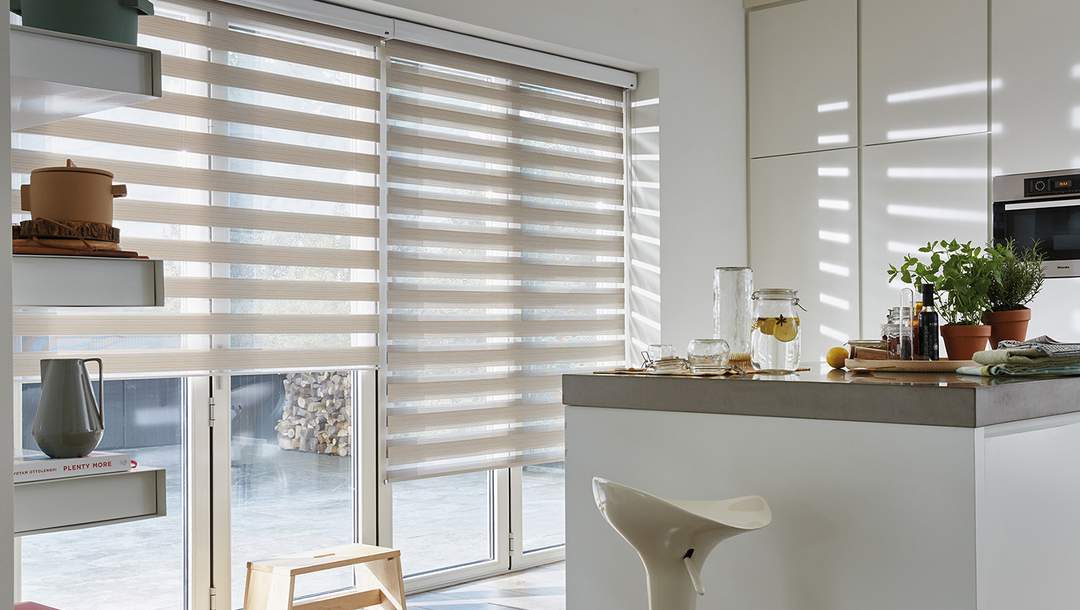 Luxaflex® Twist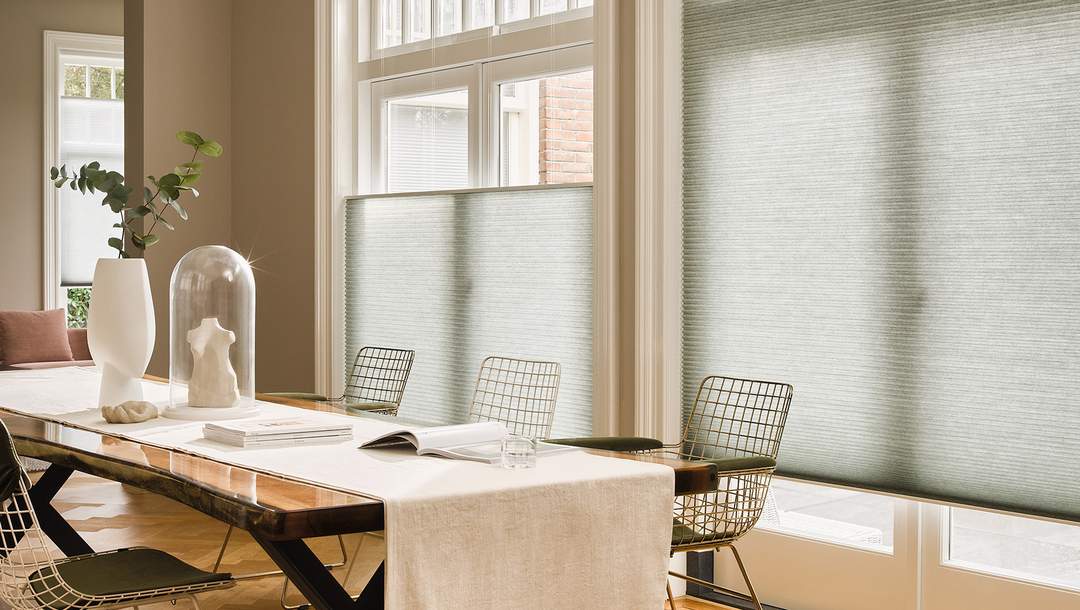 Luxaflex® Duette® Shades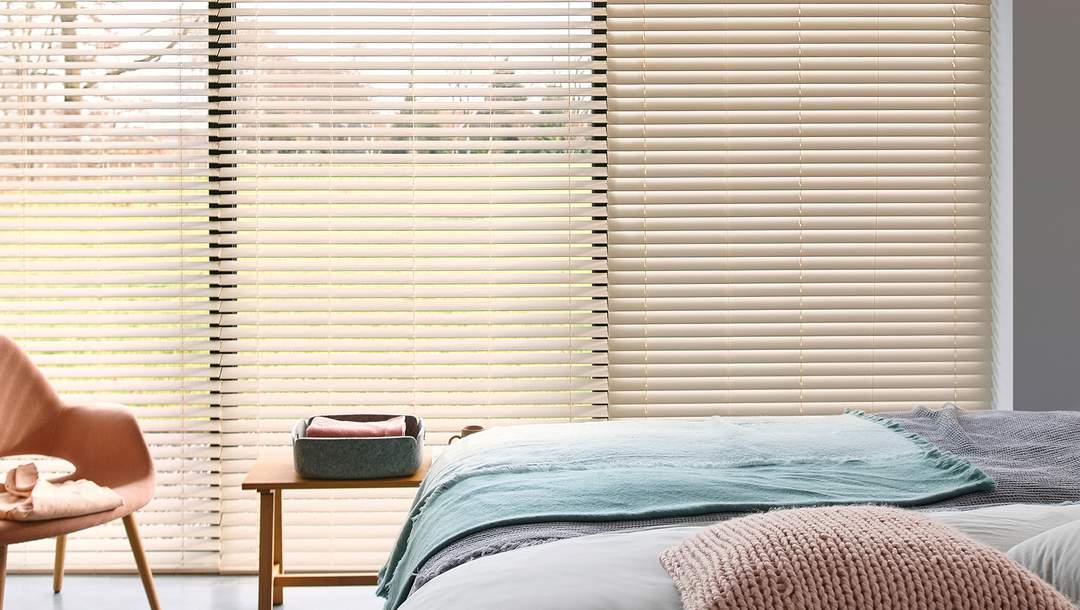 Luxaflex® Wood Patio Door Blinds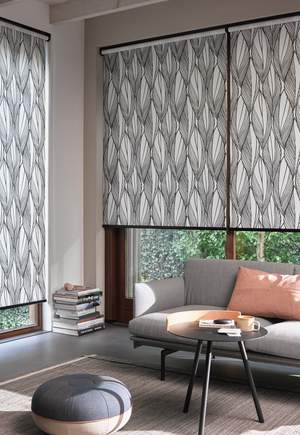 Patio Door blinds
Roller Blinds for Patio Doors
The essential simplicity of a roller blind creates the perfect blank canvas to make a stunning statement on patio doors.
From bold prints to shimmering sheers our collection offers new, exciting ways to manage light and elevate your patio door.
The slimline design of roller blinds when raised, also reveals all the glory of your views.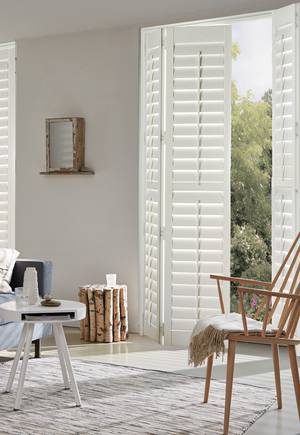 Shutters for Patio Doors
Shutters for Patio Doors
Our bespoke patio door shutters offer a unique look' and practical solution for sliding glass doors.
Stylish shutters neatly stack to the side for easy access to your patio door and simple to use louvres and tilt rods let you open and close, tilt or stack the shutter panels to suit your changing needs - day or night.
The excellent insulation properties trap cold or warm air between your Shutters and the patio windows, reducing heat loss in the winter months and reducing heat gain in the summer. This helps make your home more comfortable and energy-efficient all year round.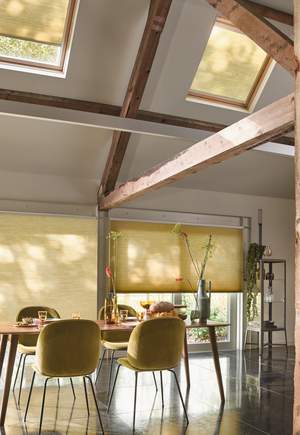 Luxaflex® Duette® Blinds
Are Patio Doors Energy Efficient?
Large patio doors are great for letting in lots of natural light but too much warm sun or cold glass can make rooms uncomfortably warm or cool and not energy efficient.
Our Duette® Blinds with a unique honeycomb cell that traps the air, making rooms cooler in summer and warmer in winter, keeping your valuable heating energy in your home.
Duette® fits many window types including skylights. This means you can coordinate your whole room style in the same fabric.
And for convenience and safety, you can choose cordless control or smart home operation to control your patio door blinds.
Find a Luxaflex® Showroom
Get expert advice and inspiration on choosing the perfect Patio Door window treatments for your home.
Patio Door Blinds for Light Control
Managing light levels when you have large patio doors can be tricky but our Twist® Day & Night blinds offer a great solution for every room, but especially multipurpose rooms.
Combining two fabrics, one sheer and one opaque means you can adjust your Twist® blinds to give you flexible light and privacy control when you need it.
Easy to use, you can open and close your Twist® blinds like Roller blind, to let in light or in the evening to have complete privacy, room darkening, and a cosy feeling.
All the controls are hidden from view, so they don't detract from the sharp design style that day and night blinds are known for.
You can see all colours and styles at your Luxaflex® showroom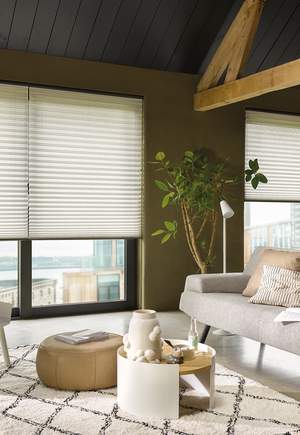 Get Expert Advice for Your Patio Doors
Get Expert Advice for Your Patio Doors
To see our complete range of made-to-measure Patio Door window treatments, book a free consultation with your local Luxaflex® retailer and get expert advice and inspiration too.
They'll guide you to the best solution for your home. If you are looking for solutions for your French Doors of Bi-Fold Doors, check out our helpful guides.