Kitchen Blinds & Shutters
Easy to Clean and Stylish Looks
Kitchens are the hub of a home and a place where you can put your creative stamp and make it a room you love. But kitchens also pose challenges. Humidity from the dishwasher or washing machine or stains from food preparation and cooking. Our range includes made-to-measure window treatments not only look superb but offer practical features for your kitchen, with easy to clean and water resistant materials.
You can take you through all the options with your local Luxaflex® retailer, but here are some ideas to get you started...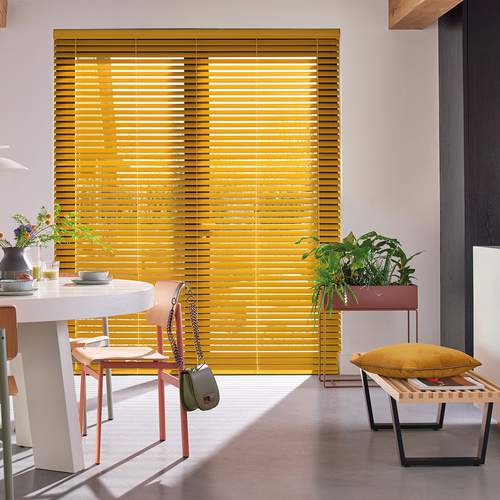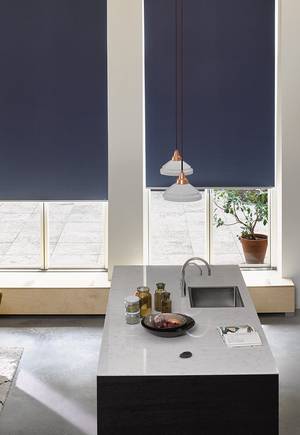 Luxaflex® Roller Blinds
Kitchen Roller Blinds
Luxaflex® Roller Blinds are custom-made and feature a special finish that repels moisture and dirt, making them easy to wipe clean and look good longer. The range includes exclusive patterns and colours to work with your kitchen décor, with styles that span extra-large windows and doors.
Kitchen Blinds Inspiration Gallery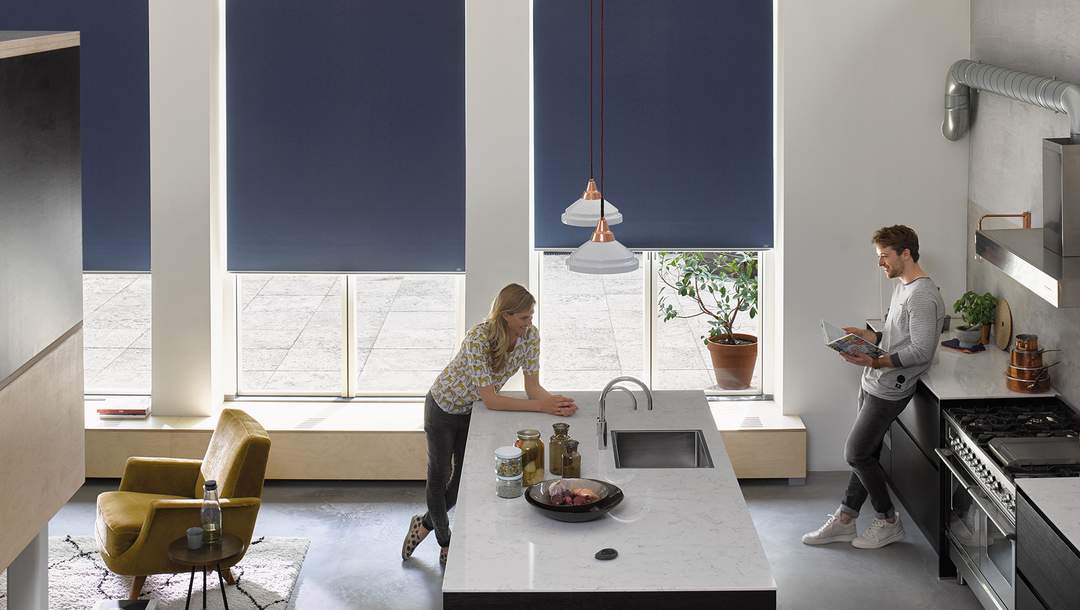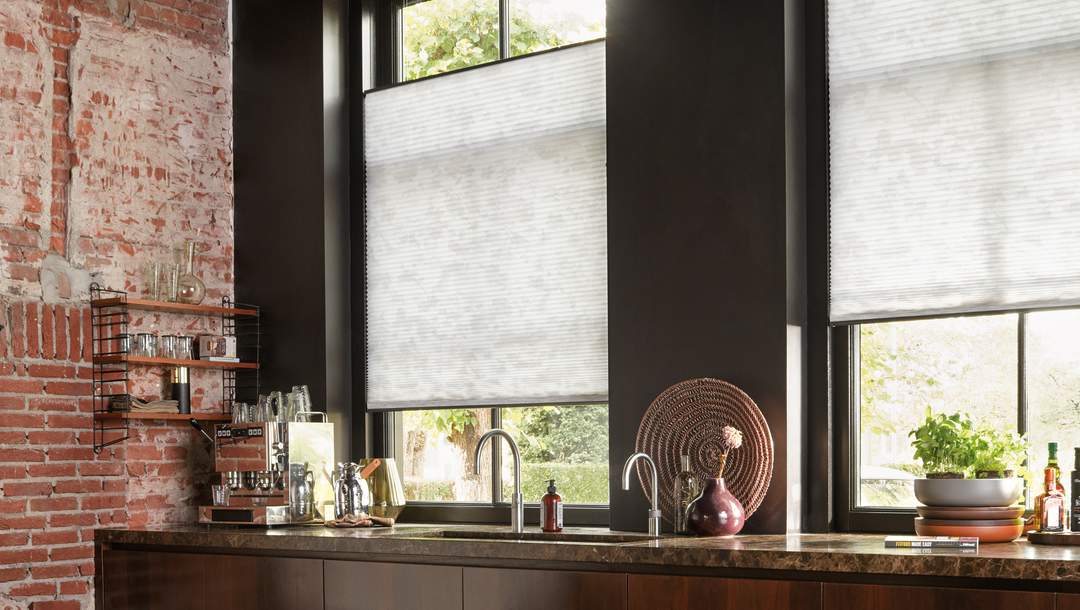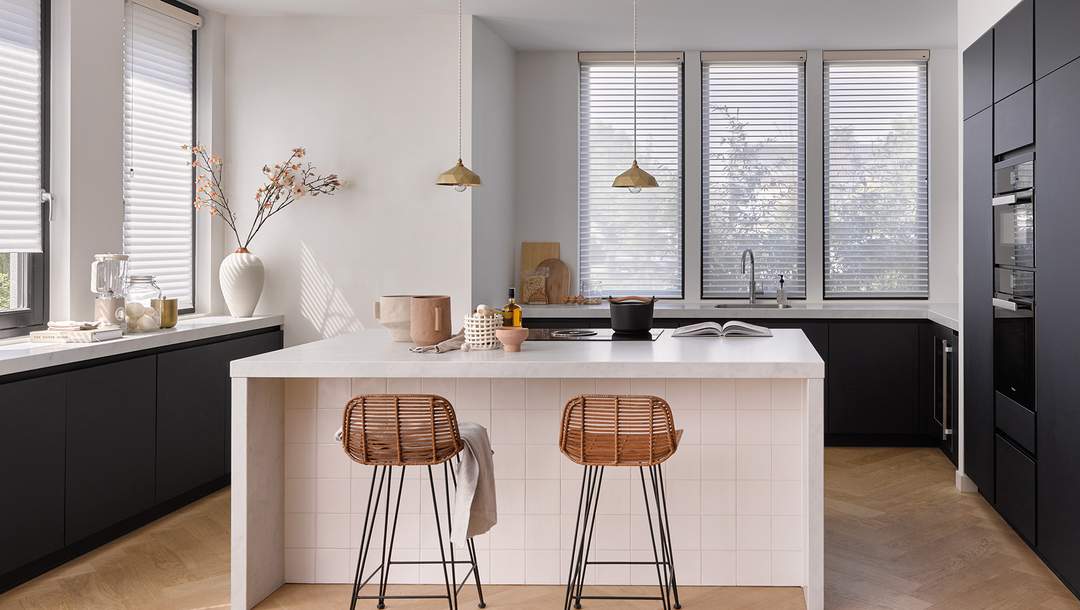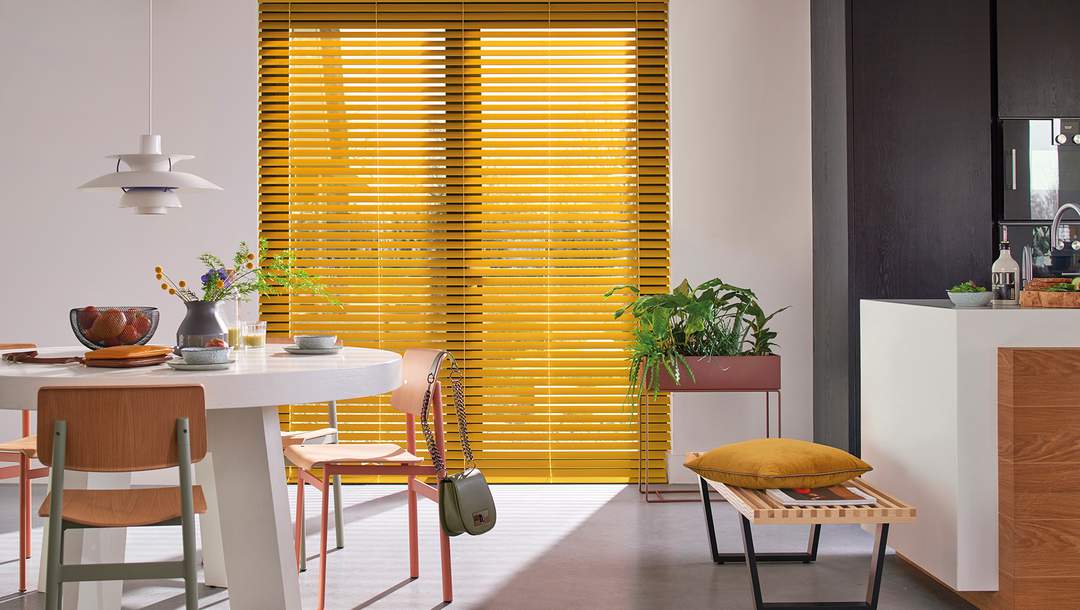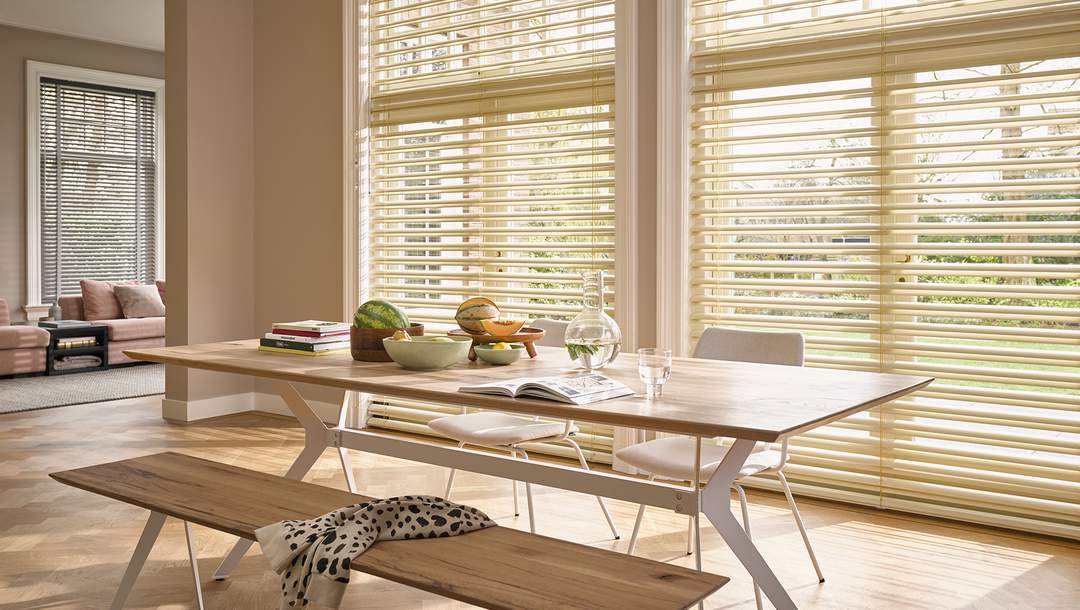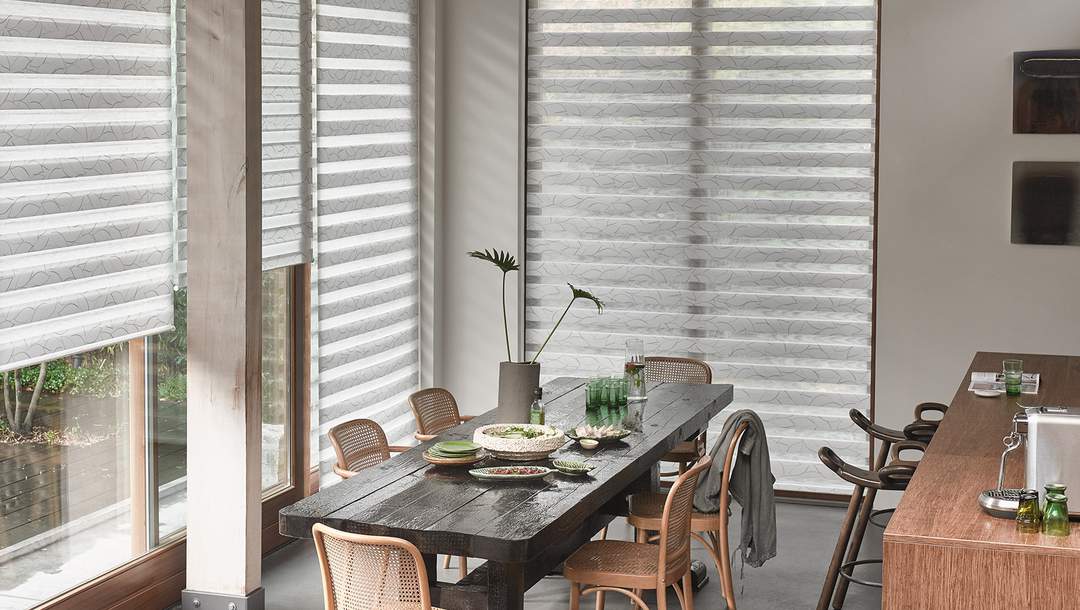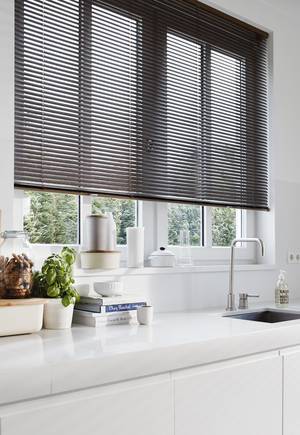 Luxaflex® Venetian Blinds
Kitchen Venetian Blinds
Premium Luxaflex® Venetian Blinds are practical and stylish as the slats are wipeable, and you can tilt them precisely to adjust the light or get extra privacy if your kitchen is overlooked.
The wide range of colours and textures is designed to suit modern and classic kitchen styles so you'll be spoilt for choice.
Find a Luxaflex® Showroom
For expert advice and inspiration of the right Kitchen Blind for your home, get in touch today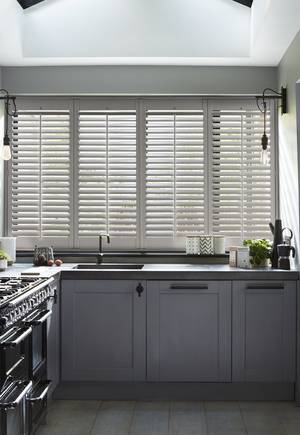 Luxaflex® Kitchen Faux Wood Shutters
Durable Kitchen Shutters
The sleek and solid design of Luxaflex® PolyresinWood Shutters reduces the risk of warpage, cracking, fading, chipping, peeling, or discoloring, making them the go-to window treatment for kitchens where condensation and humidity is present.
Made from tough UV-resistant modern materials that are easy to clean with soap and water, your shutters will stay looking as good as new in your kitchen and come with a 20-year guarantee for peace of mind.
Choose from a select range of models to suit your light and privacy needs to style preferences.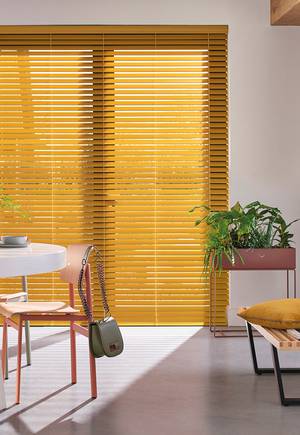 Luxaflex® Kitchen Wood Blinds
Form Wood Blinds for Kitchens
Easy to wipe clean and super stylish, custom-made Luxaflex® Form Wood blinds are a practical and stylish choice - especially for windows near a sink where humidity can be an issue. The wide range of natural stains and the latest modern painted wood looks - complement every kitchen style.
Need Kitchen Blind Advice?
Discover the full range of durable, easy to clean Luxaflex® Kitchen Blinds and Shutters at your local Luxaflex® retailer and get free expert advice on the right product for your home.