What's The Best French Door Window Coverings?
If you're looking for a solution for your French Doors, how do you know which window treatments will work best?
French doors can be an attractive feature in a room letting in natural light and creating a view to the outside. French Doors come in different formats so it's important to choose a window covering style that works with your door type and meets your practical needs for light control, privacy, and of course, style.
That's why made-to-measure is the best direction as you'll get a style and fit that's perfect for your door configuration.
Are you interested in French door window treatments? Your local Luxaflex® retailer or galleries can guide you through the options but here are some ideas to get you started;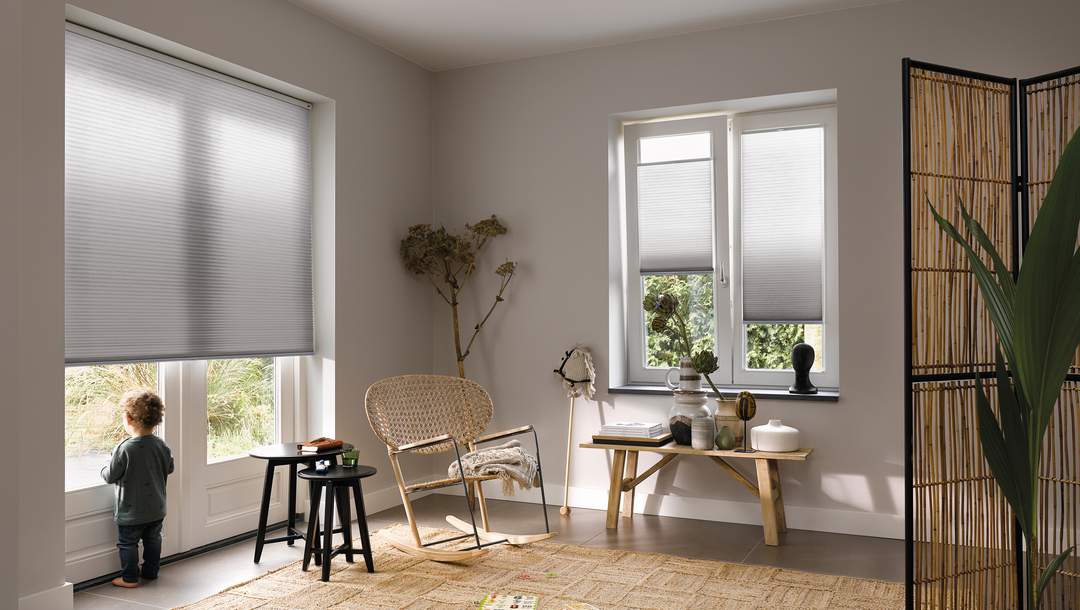 French Door Blinds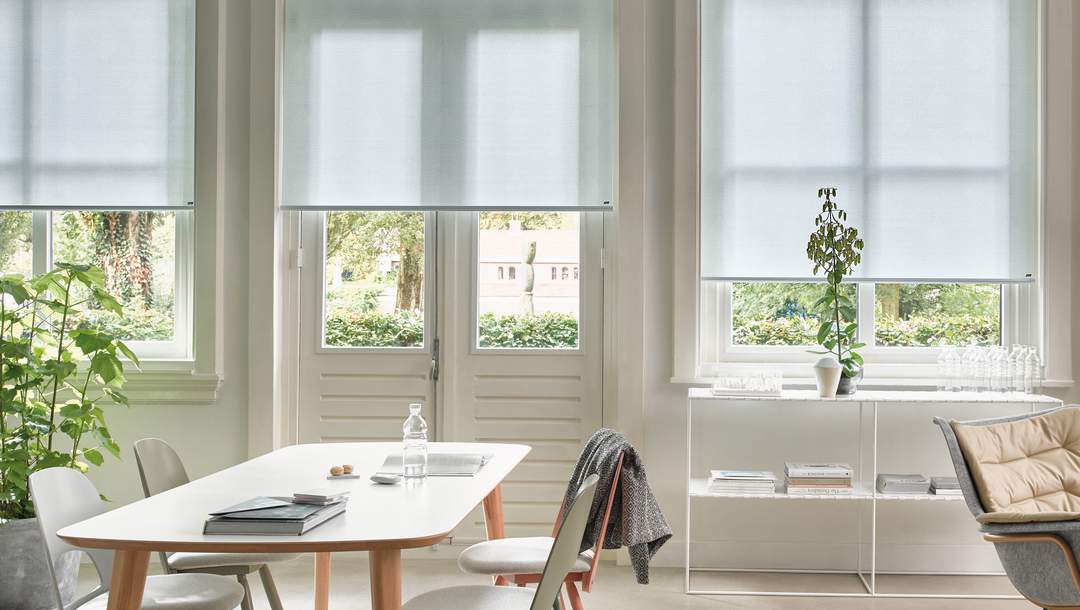 French Door Blinds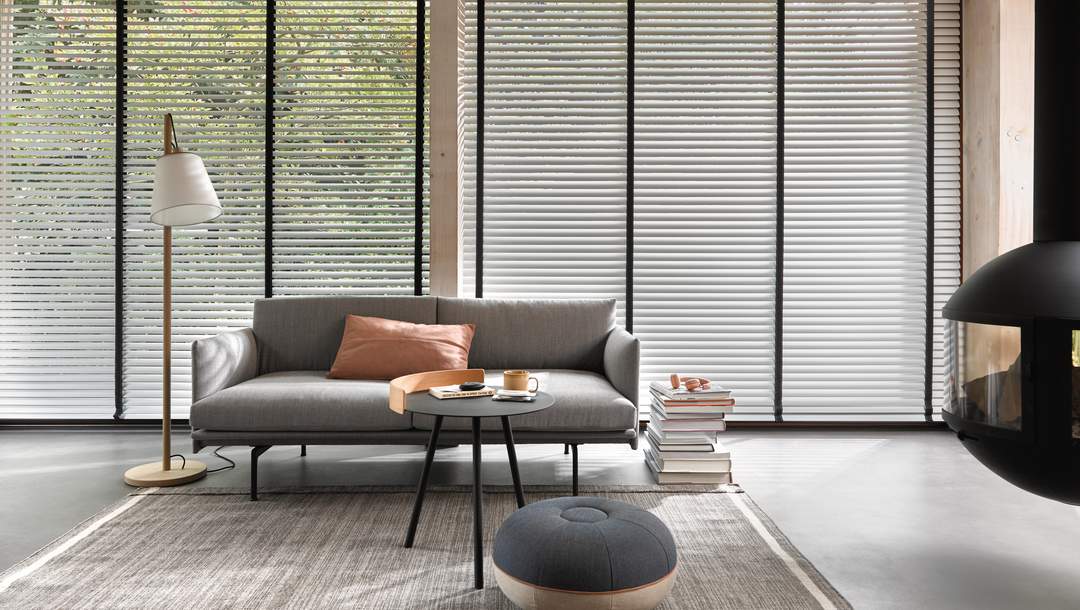 French Door Blinds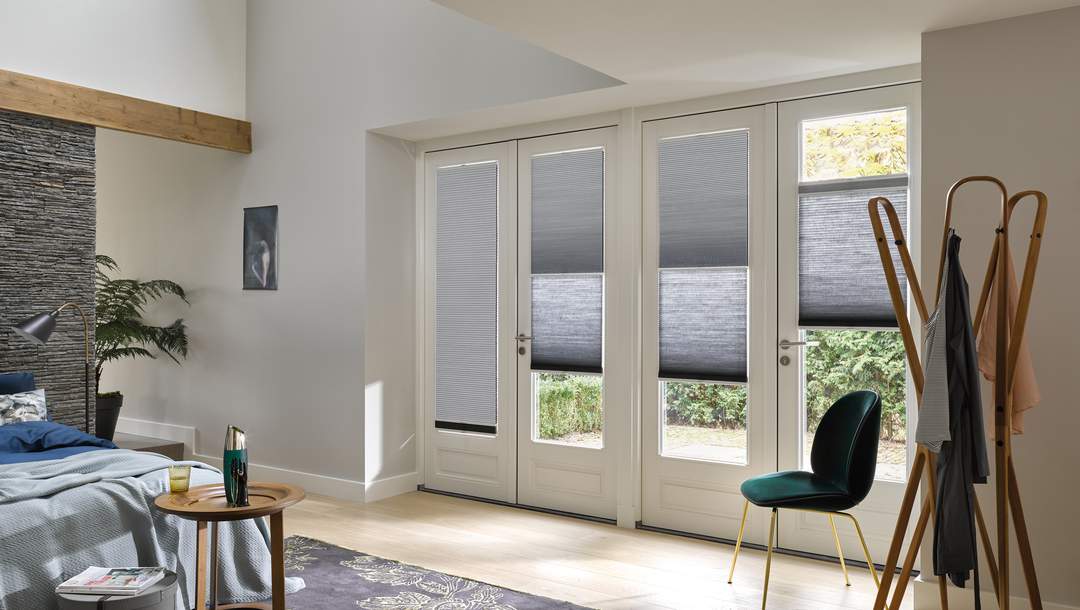 French Door Blinds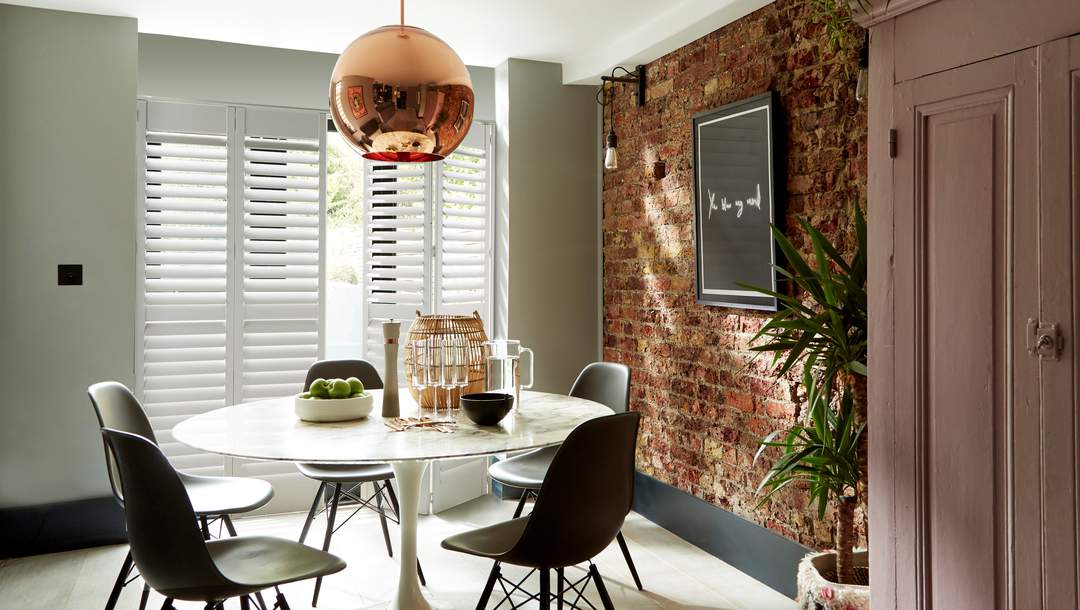 French Door Shutters
Roller Blinds for French Doors
High-traffic kitchens need durable and practical window treatments as spills and sticky fingers can be commonplace if you have children or pets.
Stylish, child-safe Roller Blinds are a great choice to softly filter light and provide privacy, plus the moisture and stain-resistant options make cleaning easy.
Depending on how to choose to operate your window treatment, you'll always have easy access to the door opening and closing function.
French Door Blinds - Luxaflex®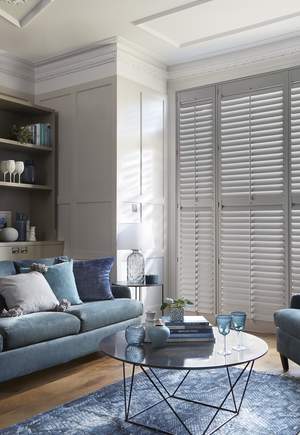 French Door Blinds
French Door Shutters
Shutters add style and elegance with practical features for light and privacy for doors.
All our shutters are precisely measured to fit your French Door style and any complex window shapes you may have in other windows in your room. From Wood Shutters to moisture-resistant options, you'll enjoy a timeless look to frame your doors beautifully.
Window Treatments for Bedroom French Doors
Duette® Blinds are perfect for bedroom French Doors as you can enjoy natural light during the day and instantly reduce the light for a good night's sleep.
And the unique honeycomb design traps the air to maintain comfortable temperatures - cool in summer & warm in winter - which means the whole family sleeps better!
Fitting neatly into the door frame, you can open your Duette® Blinds from the top or the bottom and move them to the exact position you want for privacy and light control.
Plus Duette® Blinds come in an incredible range of colours and patterns with room darkening options that work with every décor style.
french blinds - french door blinds
Where to Buy??
Find a local Luxaflex® retailer and get expert advice and inspiration for your new French Door window treatments.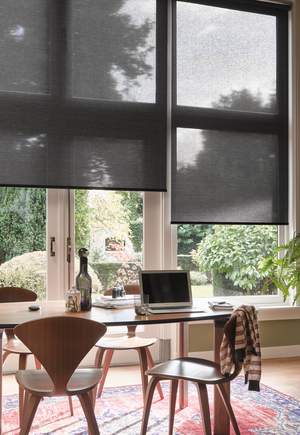 window coverings for french doors
Dining Room French Door Blinds
The sleek look of a Roller Blind is a great choice for dining room French doors as they roll up neatly when you want to fully open your doors, plus they help manage glare and heat.
Available in gorgeous, durable fabrics, including moisture-resistant, stain proof and room darkening options for easy living and maintenance.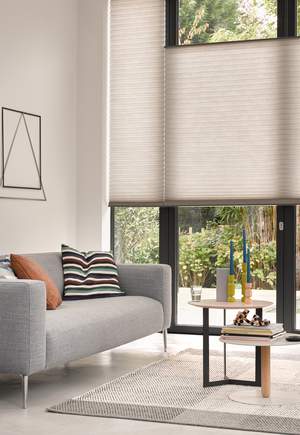 Duette®
French Door Blinds for the Best View
Love your French Door View?
To enjoy your view to the max, choose our Top Down-Bottom Up solution. This special design lets you move your blind anywhere from the top, the bottom, or somewhere in-between for the perfect balance of view, privacy, and light control. Move your blind with the touch of your finger or with smart home control for the ultimate convince.
Top Down-Bottom Up is available with Venetian Blinds and Duette® Shades.
You can see how this work at your local Luxaflex ® retailer or Galleries.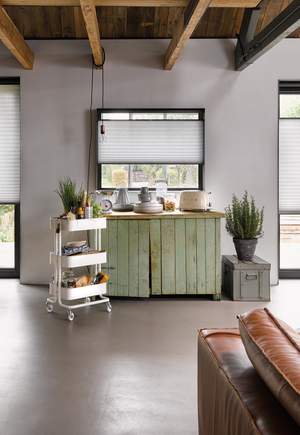 Get Expert Advice
Get Expert Advice
From selecting materials and colours to expert measurement and installation, our specialist retailers will help you create the perfect window treatments for your doors and windows.
Find a Luxaflex® retailer near you to get started.
If you are looking for solutions for your Patio Doors of Bi-Fold Doors, check out our helpful guides.